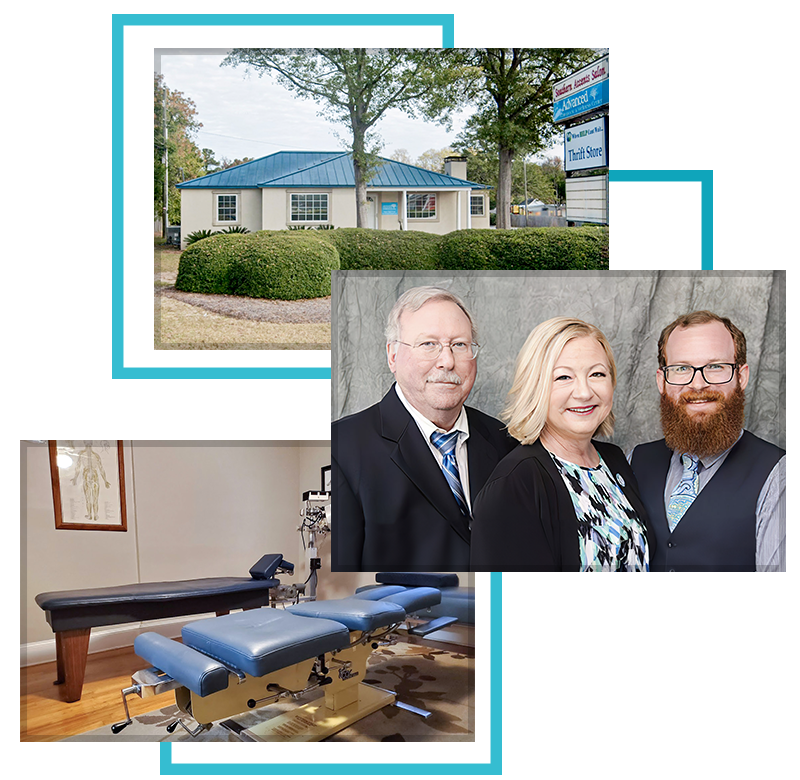 About Advanced Chiropractic
& Wellness Center
Family-Owned and Operated
Advanced Chiropractic and Wellness Center is a family-owned and operated business that understands how important it is to stay healthy and happy.
Many Treatment Options Available
With three Doctors of Chiropractic and one Licensed Massage Therapist, we have the ability to offer our patients many different treatment options.
PERSONALIZED Care
Our main goal is to provide the people of Augusta with the most personalized care possible. We understand that each individual is unique and must be treated as such.
Experience + Advanced Techniques and Training
With a combined 65 years of chiropractic experience Drs. Larry, Noel and Brad Steinle are equipped with the most advanced techniques available to keep patients functioning at their highest potential.
Relaxing, Rejuvenating and Positive Atmosphere
Our professional staff works diligently to create a deeply relaxing, rejuvenating and positive atmosphere for our patrons.
Our family of highly trained doctors and massage therapists will work hard to help your family achieve a true state of well-being.
We're Here to Help
Contact us with any healthcare questions or needs that you have. We graciously appreciate the opportunity to serve you!
Advanced Chiropractic
& Wellness Center
122 Old Evans Rd.
Augusta, GA 30907
706.738.7731