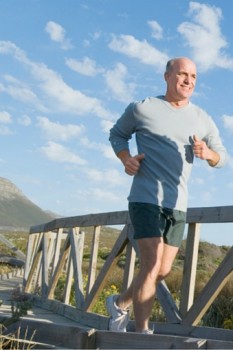 Chiropractic Treatment Services Augusta
Benefits of Chiropractic
Chiropractic improves the nervous system's ability to transmit its normal signals to and from the brain, the bio-mechanics of vertebrae, and the soft tissue that nerves supply.
At Advanced Chiropractic and Wellness Center our goal is to determine the cause of our patient's ailments and address it through a gentle and conservative approach.
We strive to help our patients achieve a state of health that cannot be arrived at through the use of drugs or surgery.
Chiropractic: The Science, Philosophy and Art of Natural Healing
Chiropractic is the science, philosophy, and art of natural healing. It deals with the relationship between the human frame and the proper functioning of the nervous system.
The nervous system is the master control of all other systems in the body and when the nervous system is interfered with by structural or mechanical problems caused by spinal misalignments (subluxations), the body does not function to its highest potential; pain and/or sickness may result.
Chiropractic spinal adjusting procedures restore the proper functioning of the nervous system which allows us to experience the state of health that nature intended.
Here are just a few of the techniques that we espouse and practice:
Atlas Orthogonal Technique
Atlas Orthogonal technique is a way of adjusting the first bone in the spine (atlas) very gently and specifically. The adjustment leaves the atlas positioned at 900 angles to the skull and the rest of the neck.
This improves neurological communication and blood flow in and out of the skull. This technique has been observed to improve migraines, headaches, vertigo, tic douloureux (trigeminal neuralgia), neck pain, neck stiffness and many more.
Cox Flexion-Distraction
Cox Flexion-Distraction gently stretches the lower back in such a way that it provides nearly immediate relief for a variety of conditions.
This technique restores water and nutrients to the intervertebral discs of the spine. It is very effective for lower back pain and sciatica.
Activator Technique
Activator technique uses a gentle, safe and effective adjusting instrument for the entire spine to provide neurological stimulation and pain relief. The benefits of this technique have been heavily researched.
Thompson Technique
Thompson technique provides a gentle and effective way to adjust the bones of the pelvis. This technique uses a table that rises and falls so as to use gravity and body weight in lieu of force.
It is effective in providing pelvic stability, addressing functional leg length inequality and pain.
Extremity Adjusting
Extremity adjusting is performed in cases in which there is direct injury to the arms, legs, hands and/or feet. It can be effective in eliminating pain as well as rehabilitation of the injured joint.
Full-spine/Diversified Technique
Full-spine technique is a way of adjusting the spine in which a "stuck" or "fixated" segment of the spine is adjusted by hand.
This technique is very effective for pain and stiffness as well as neurological stimulation.
Schedule Your Appointment Now
Schedule your visit right now! During normal business hours call 706-738-7731. If it's after hours (or if you are in a hurry and phoning is not convenient) simply complete the contact form and we will get right back to you.
Directions
122 Old Evans Rd.,
Augusta,GA 30907
From Bobby Jones Expressway:
Take Bobby Jones Expressway towards Washington Rd.
Where Bobby Jones Expressway meets Washington Rd. (after you cross over Washington Rd.) the road becomes Old Evans Rd. Keep going straight.
We will be about .9 miles down on the right-hand side.
From Evans Walmart:
Staying on Washington Rd. and headed back towards Augusta go about 1.1 miles and take a left onto Old Evans Rd. between the Pizza Joint and Waffle House. (If you pass Waffle House you've gone too far.)
Go about 2.4 miles and we will be on the left. If you get to the railroad tracks you've gone too far.
122 Old Evans Rd.,
Augusta,GA 30907
By appointment only.
Monday-Thursday:
8:30-12:00, 2:00-6:00
Friday: 8:30-12:00
Saturday: 9:00-12:00