Get Back
To Being PAIN FREE!

Get Back
To Being UNSTOPPABLE!

Get Back
To Being ACTIVE!
Our Services
CHIROPRACTIC AND WELLNESS
Welcome to Advanced Chiropractic and Wellness Center!
Advanced Chiropractic and Wellness Center combines chiropractic services with massage therapy and wellness so that our patients can achieve not only a pain-free life, but higher levels of health and happiness.
A family-owned and operated business, we have been serving the Central Savannah River Area (CSRA) since 1992, combining more than 65 years of chiropractic experience, along with (licensed) in-house massage therapy.
We believe in PERSONALIZED care and we seek to understand the unique needs of all of our valued clients. Our professional staff will work DILIGENTLY to ensure that your experience is positive, rejuvenating and relaxing.
Our goal is to determine the cause of our patient's ailments and address it through a gentle and conservative approach. 
We strive to help our patients achieve a state of health that cannot be arrived through the use of drugs or surgery.
Being healthy is more than just "feeling good."
Your body should function at its maximum potential  in order to be truly healthy. You have to do more than just treat pain or symptoms.
That's why we consult our patients about the importance of taking an active role in his or her health.
"Every mountain top is within reach if you just keep climbing."
— Richard James Molloy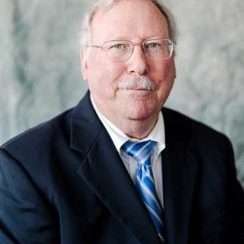 DR. LARRY STEINLE:
Dr. Larry Steinle graduated from Life University with honors in 1978. He adjusts using the Atlas Orthogonal technique. This technique is a highly skilled and specific method of adjusting the neck without manipulation.
From 1984 to 1990 Dr. Larry was an instructor of Spinal Biomechanics at Life University and published 11 scientific research papers having to do with clinical applications of chiropractic.
Dr. Larry was also the Chief of Chiropractic Services at the VA Hospital in Augusta, GA from 2005 to 2010.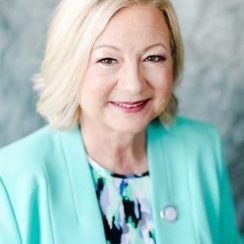 DR. NOEL STEINLE, BA, DC:
Dr. Noel Steinle is a graduate of the University of Tennessee, class of 1983, earning a BA in Biology. She continued her education at Life University in Atlanta, GA and graduated in 1986 as a Doctor of Chiropractic.
Dr. Steinle practiced in the Atlanta area and was a faculty member at Life University for two years. She has practiced with her husband, Dr. Larry Steinle, in Augusta since 1992.
Dr. Noel has a long history of volunteerism in the Augusta community including executive board memberships in the Augusta Opera, BNI, Augusta Children's Chorale, Boy Scouts, and 100+ Women Who Care.
In July 2018, Dr Noel was appointed to the Board of Directors of the Georgia Chiropractic Association.  In July 2020, Dr Noel was elected president elect of the GCA.  October 2020 Dr. Noel received the Dean Mink Award and Chiropractor of The Year from the Georgia Chiropractic Association.  Dr Noel will be sworn in as the GCA president in October 2021.
We are so grateful for an amazing year with the GCA and with the outpouring of support from our friends and patients in the great city of Augusta, Georgia.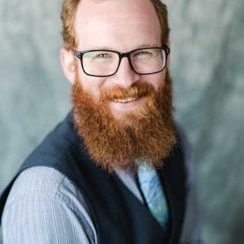 DR. BRAD STEINLE, DC, BCAO, CCEP:
Dr. Brad Steinle graduated Magna Cum Laude from Life University in March 2014.
He is a Certified Atlas Orthogonist, BCAO. In his final six months of chiropractic school, Dr. Brad had the opportunity to train under Dr. Roy Sweat, the founder of the Atlas Orthogonal technique. During that internship he learned a great deal about the function and anatomy of the upper cervical spine and how to adjust it gently and specifically.
During his chiropractic training, he had the opportunity to learn a wide variety of chiropractic techniques that add another level of depth to Advanced Chiropractic and Wellness Center.
Dr Brad has since finished a post graduate certification in chiropractic extremity adjusting.  He learned wide-ranging adjusting techniques and how to build orthotics unique to each individual. Upon completion of this course, he earned his credentials as a Certified Chiropractic Extremity Practioner, CCEP.
CHIROPRACTIC RATES
Rates vary depending on treatment:
Rest assured, the Doctors and Staff treat ALL patients fairly and render affordable care.
It is difficult to quote specific rates, as every patient is evaluated individually and charges such as the number of x-rays taken and the number of treatments rendered will vary depending on the needs of the patient.
Our Testimonials
What People Are Saying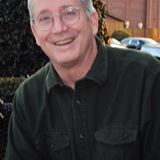 Brad Steinle really knows his stuff. He obviously listened to his instructors and mentors.
Grateful for your expert adjustments. Thank you!
– Steve Zwemer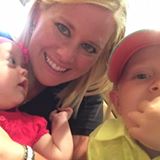 Amazing office!! More importantly everyone there is amazing! Completely kind, extremely professional and very proficient! Dr. Brad has been treating Alia, my 3 week old baby and getting amazing results!
I confidently would recommend and refer ANYONE and highly suggest you give chiropractic care a try! Thank you for such good wellness care!
~Jamie Darst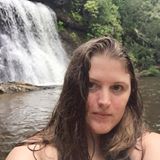 Highly skilled chiropractors, excellent massage therapist, warm and friendly atmosphere, and a wonderful family owned/operated business. I can't recommend Advanced Chiropractic highly enough.
~Ashley Williams Stevenson
FREE FEATURED ARTICLE!
Enter Email Below To Receive Your FREE Featured Article!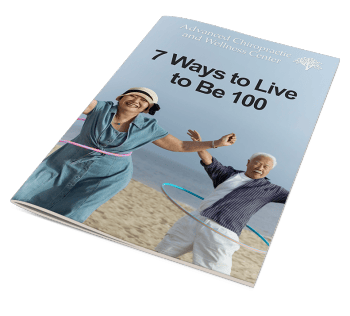 "7 Ways to Live to Be 100"
Want to live to be 100? Most babies born in 1900 didn't live to be 50 years old, but according to the National Institute on Aging life expectancy is at an all-time high. Today, a 65-year old has a 50-50 chance to live another 20 years!
But don't kid yourself and think that you can get there without taking care of yourself, and even if you did… would your life be healthy enough to enjoy it?
While no one can promise longevity, or even life to 100, here are 7 ways that will not only help you live a long time, but also enable you to enjoy the journey!
Make a Call!
If you have any questions, just give us a call and we'll be glad to help you!
(706) 738-7731
Send a Message
If you don't have time to contact us by phone or if it is after hours, you can still leave us a message.
By appointment only.
Monday-Thursday:
8:30-12:00, 2:00-6:00
Friday: 8:30-12:00
Saturday: 9:00-12:00